Graphene reaches cosmetics as an effective antiaging unisex
Experts emphasize that BioGraph* graphene for cosmetic use is of high quality, devoid of genotoxicity and mutagenicity, according to tests carried out by certified external laboratories.
Safety tests have shown the harmlessness of graphene on the skin, even the most sensitive.
Graphene hydrates the skin, attacks crow's feet, and reduces puffiness and dark circles.
Alcalá de Henares (Madrid), November 10, 2021.- Graphene has revolutionized sectors such as construction and has been successfully applied in technology and even in the dental field. Now it reaches the field of cosmetics as a powerful anti-aging that improves the skin of both men and women, also in cases of sensitive skin.
After the trials and studies that have been carried out, experts agree that it is a safe mineral with multiple benefits for the skin, due to its moisturizing and antiaging effect, providing elasticity and firmness. Graphenano Medical Care is the first company worldwide that has managed to patent a functionalized graphene for medical and aesthetic use under the BioGraph trademark. It is a derivative of graphene, a substance of natural origin, highly biocompatible and safe.
The multiple studies carried out in external specialized and approved centers, as well as in different universities, have certified the efficacy and safety of the product for its application in cosmetics, as explained by the technical director of Graphenano Medical Care, Aída Lacasa.
Lacasa has stressed that it is important "not to generalize and assume that other types of graphene are safe and effective" because "any type of graphene will not work" and he wanted to make it clear that "obtaining graphene of that quality and characteristics It is a complex process that requires in-depth knowledge". "At Graphenano Medical Care we have carried out all the necessary safety tests to verify the safety of graphene in our dermocosmetic products. In addition, they have been dermatologically tested and, in the case of ocular or periocular application, also ophthalmologically tested in external laboratories", the specialist has pointed out.
Lacasa explained that the tests have allowed, in addition to confirming the safety of the graphene developed by Graphenano, to verify that "it is suitable for sensitive skin and that it is specifically indicated for this type of skin".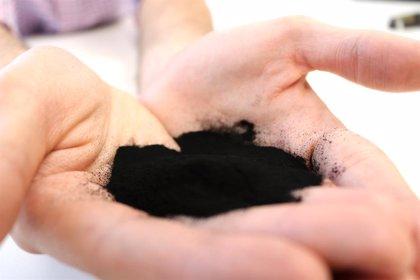 The properties of medical graphene in the field of cosmetics are multiple. Strengthens the skin's natural protective hydrolipidic barrier, promotes cell regeneration and increases skin hydration, firmness and elasticity. In addition, it is effective for the prevention and treatment of fine lines and wrinkles.
How to install the apache #web # server on a #windows PC .https://t.co/eg5S4rv8FW

— Go4hosting Mon Jan 09 10:55:13 +0000 2017
Another of the properties of medical graphene is its ability to burn fat and reduce cellulite. The technical director of Graphenano Medical Care has ensured that "until now the benefits are more evident and faster in the case of edematous cellulite" and has detailed that the orange peel "is smoothed, the contours are redefined and diminished". In addition, according to Lacasa, graphene "provides hydration and has an important firming and toning action on the skin." He has also stated that, by increasing microcirculation, "the draining action of toxins and retained fluids typical of cellulite is promoted."
Healing and antibacterial.
Given the "great potential" that a mineral such as graphene has, and taking into account Biograph's characteristics and degree of purity, experts believe that it could also be used as a bio-medical ingredient. Along these lines, the specialists at Graphenano Medical Care are working on new tests that confirm that it is "a powerful tissue regenerator and healing agent, as well as having antibacterial and antiseptic properties".
According to Lacasa, in aesthetic medicine it could be used "as a home treatment after medical-aesthetic interventions such as peelings or abrasive laser treatments and to accelerate the healing process in the case of incisions with stitches." "We are also going to verify its efficacy for the topical treatment of stretch marks and, later, the possibility of administering it in slimming mesotherapy. In all cases, we must carry out the pertinent studies to determine both the dose and the safety and efficacy ", it is finished.
About Graphenano Medical Care.
Graphenano Medical Care is one of the divisions of Graphenano Nanotechnologies, a company founded in 2012 in Yecla (Murcia) by the brothers Martín and José Antonio Martínez. The company has different subsidiaries: Smart Materials, Dental, Composites, Medical Care and Additives.
The medical division has its own research group at the University of Alcalá de Henares, led by doctors Manuel Rodríguez and Diego Rodríguez, and its objective is the development of biomedical and cosmetic applications based on the exceptional properties of graphene and its derivatives. It is the first company worldwide to patent a type of graphene, BioGraph*, for medical and aesthetic use.
Graphenano Medical Care received the AENOR certificate as a Young Innovative Company, JEI-2020/0009. One of its lines of research, 'Synthesis of graphene derivatives and their application in the biomedical and cosmetic field', is also certified by AENOR, PIDI-0156/2020.
For more information and/or interview management, you can contact:.Europa Press Comunicación.Àgata Sala agatasala@europapress.es / 600 90 55 38.Isana Navarro isananavarro@europapress.es / 600 90 55 65.
Tags:
for smart cosmetics